A WEEKEND WITH THE WESTIN WARSAW
Did you know that a single night of sleep can more than double our ability to come up with new solutions to a difficult problem? An evening walk can assist revitalising healthy sleep that will increase productivity.
Thanks to the central location of The Westin Warsaw, guests can enjoy a refreshing walk around the nearby neighbourhood of the hotel.
It may become a good idea to walk around Saxon Garden (Ogród Saski) and take in the serene atmosphere of the park in the city centre. Warsaw, with more than 20,000 hectares of parks, is one of the greenest capitals in Europe. It is something definitely worth experiencing.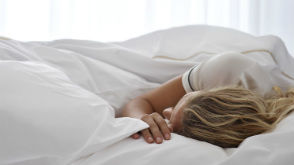 TARG ŚNIADANIOWY (BREAKFAST PICNIC)

Targ śniadaniowy is an event for real gourmet lovers who want to try traditional Polish cuisine from local restaurateurs and producers. Apart from Polish goods, guest can also try international cuisine: Indian, Spanish, Brazilian and many more. Targ is organised in a picnic format and takes place every Sunday at various locations throughout Warsaw. A great option for families with children. Apart from delicious food, there are culinary surprises and food seminars for everyone interested.
HALA GWARDII
For those who opt for a healthy lifestyle, Hala Gwardii can be a highlight of your visit. It offers homemade and organic goods and products and a lot of delicious options to eat and drink. Visit Hala Gwardii to try both polish and exotic cuisine. Perfect place for breakfast, lunch or late dinner with friends.
KIELISZKI NA PRÓŻNEJ RESTAURANT
If you want to try Polish cuisine in a trendy atmosphere, you should visit Kieliszki na Próżnej restaurant. The concept of the restaurant is focusing on the clear and fresh taste of a dish prepared with organic and ecological ingredients.
FUSION RESTAURANT
Guests looking for a unique and healthy culinary experience in Warsaw should definitely check out Fusion restaurant. Its creative fusion menu, combining exotic cuisine of the Far East with the elaborate dishes of the Western world is prepared in an open kitchen by Executive Chef – Janusz Korzynski. Fusion restaurant is located in the lobby of The Westin Warsaw Hotel.
WESTIN'S RUNNING MAPS
The guests of The Westin Warsaw are in easy reach of three parks which are perfect for jogging: Saxon Garden, Krasinski Garden and Royal Lazienki Park. Moreover, The Westin Warsaw has developed convenient running maps especially for its active guests. These running maps include routes stretching from the Saxon Garden to Krakowskie Przedmiescje and Nowy Swiat, enabling athletes not only to work out but also enjoy the beauty of Warsaw.
THE ROPE PARK
Rope Park Warsaw is an adventure park in the centre of Warsaw on the bank of the Vistula River. The park is situated in the green zone where you can actively spend free time with the family, children or friends. The park allows visitors to enjoy the three levels of rope path, and feel the positive emotions and adrenaline. It is easily accessible by bike, metro (Dworzec Wilenski), tram and a free ferry from the Old Town (ferry available during the summer season).
HANGAR 646 TRAMPOLINE PARK & MURALL ROCK CLIMBING CENTRE
For active people who want to explore new horizons, we suggest a visit to Hangar 646 Trampoline Park and Murall Rock Climbing. Hangar 646consists ofan area divided into several zones for acrobatic activities. However, it is not necessary to be a professional to visit Hangar. All visitors can ask for help and consultation from the professional trainers and staff. At Murall Rock Climbing Centre adults and kids can use climbing walls of various difficulty levels, the trampolines zone, basketball court, tennis tables and many other attractions.
THE UW LIBRARY GARDEN
The Warsaw University library garden is indeed a unique place, displaying a variety of plants on two levels: the lower one and the roof, which is now one of the biggest roof gardens in Europe. The calm and relaxing atmosphere of the Library Gardens allows visitors to spend their time reading books and doing sports.
YOGA
Nowadays, yoga is becoming an increasingly popular activity as it improves both the body and spirit at the same time. Yoga Republic is located in the centre of Warsaw, offering its clients a variety of yoga classes at different levels of difficulty and an optimal schedule. Astanga Yoga Studio has a convenient location and offers a professional service and training. Yoga clears the body, helps to resist stress, enhances flexibility and strength and can also become not just a hobby but a lifestyle. Yoga classes under our Well Being programme are also available from the beginning of September in Westin Workout, at the Westin Warsaw Hotel.
SPA
A visit to the spa is always a good idea after a busy working day. Fortunately, there is a wide variety of spa centres in Warsaw, so everyone can find what they want. Mymasujemy is the best SPA centre in Warsaw according to Trip Advisor's ratings. The centre is located a 20-minute drive from the city centre and offers a variety of revitalising and relaxing procedures. Another good alternative - called Buddha - is located in the centre of Warsaw Spa, which offers a complex and individual approach for every client. Here, people can are offered hammam, various massages, as well as aesthetic procedures and yoga classes. In Studio Sante, apart from the SPA procedures, a visitor can enjoy the swimming pool with revitalising Grander water, the hot stone sauna and steam room.
MUSIC
Warsaw contains some interesting places for music lovers. One of them is the 12on14 Jazz Club where visitors can enjoy constant live shows of music bands, interpretations of famous jazz songs and get familiar with the repertoire of Polish musicians. Another place not to be missed is SomePlace Else bar, located in the heart of Warsaw on Three Crosses Square. Live music, sports events on big screens and delicious TEX-MEX cuisine make this an outstanding venue.
THEATRES
Theatre Capitol is a unique place which combines a theatre and a club in the same place. The Theatre consists of three areas: the small and main stages of the theatre, and the club space. Capitol offers performances in both Polish and English, as well as a special repertoire for children, cabaret and a selection of a good music in Capitol Club.
ART DISTRICT - PRAGA
Visiting Praga can become an exciting experience as it has become the main art and bohemian district of Warsaw. Here, art lovers can experience various attractions and entertainments such as: exhibitions, vernissages, music shows, jam sessions and thematic music nights. Some of the most popular places are W Oparach Absurdu, Łysy Pingwin, Za Kulisami, Znośna Lekkość Bytu and Sen Pszczoły.
WORK WELL
What if you need to work during your weekend? Try to offer yourself at least a little treat that day.
COFFEE SHOPS
Some of us cannot imagine a working day without some tasty and aromatic coffee. Luckily, Warsaw is full of various cafes and restaurants, so everyone can find a good place for working or for a meeting. Passing through plac Zbawiciela, you can visit Ministerstwo Kawy with its friendly atmosphere, snacks and Wi-Fi access. Also, cafe Mito situated in the centre of the city can satisfy the need with its working zone with high speed internet, range of books and coffee. The place has already become a popular meeting point for different people as it presents itself as an art zone with effective working conditions. A working space with a view of Al. Jana Pawla can also be found in JP's bar, at The Westin Warsaw Hotel.
BUSINES LUNCH
A business lunch in Warsaw? One of the options to choose from is Concept 13 restaurant, located on the top floor of VITKAC department store, which allows its visitors to enjoy a spectacular view of the city centre.
Business lunch, served in Fusion Restaurant at Westin Warsaw hotel from Monday till Friday may also be a good option for those who want to combine an efficient business meeting in the centre of Warsaw with attractive interiors and tasty cuisine. The interiors were designed by the renowned London-based architect – Anita Rosato.